How To Choose The Right Automotive Repairs in Hamilton?
Let's face it, nobody relishes the thought of their car breaking down. It's a bump on our otherwise smooth road of daily life. Yet, when it happens, having trustworthy Automotive Repairs in Hamilton is a lifesaver. In the bustling city of Hamilton, renowned for its verdant gardens and vibrant nightlife, an array of proficient automotive repair shops await.
This article is like a nice neighbor who will make your journey easier and explain to you how to choose the right automotive repairs in Hamilton among the many options this place has to offer, so your beloved vehicle can get the maintenance it needs.
Finding a reputable and professional auto repair service in Hamilton might be difficult. You want to make sure that the repair shop you choose offers high-quality repairs at a reasonable price and can be trusted with your vehicle. This detailed guide will help you through the stages of locating a reputable repair business, such as the experienced staff at Turbo & Diesel.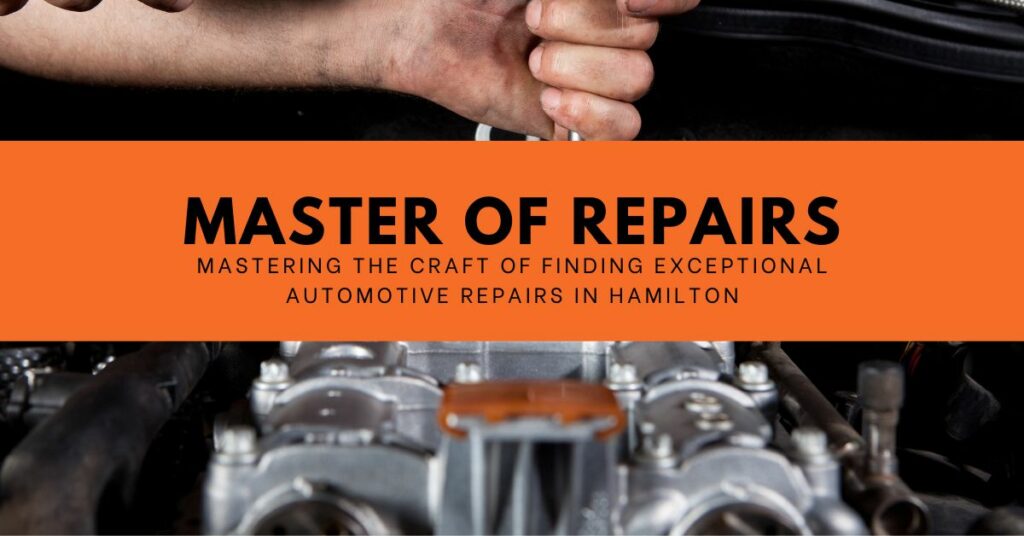 Steps to Choose Automotive Repairs in Hamilton
Understanding Your Automotive Needs
Just like a good doctor understands the intricacies of the human body, knowing your car's specific needs is the cornerstone of ensuring it receives the right care. Whether it's a minor hiccup or a major repair, being in tune with your vehicle's needs will simplify the process of finding the perfect automotive repair shop in Hamilton.
Research and Recommendations
A recommendation from a friend or a colleague can be gold. It's akin to having a friend in a new city. Start by asking around, and don't forget to take a virtual stroll through online reviews. It's like having a casual coffee chat with the Hamilton community, gathering insights into the local automotive repair scene.
Credentials and Experience
There's a certain comfort in knowing that your car is in the hands of certified professionals. It's like having a seasoned chef cook your meal. Scour for those certifications and years of experience; they are the badges of honor in the realm of automotive repairs.
Shopping around for quotes is the sensible thing to do. It's like scanning the menu before deciding on your meal. It not only gives you a fair idea of the cost but also enlightens you on the fairness of pricing among different service providers in Hamilton.
A warranty is like a safety net, providing that comforting assurance as you tightrope across the automotive repair process. A solid guarantee reflects the confidence of the repair shop in their work, and that's a big check in the right box.
Transparency is like a clear, open book, no hidden chapters. It's crucial that your chosen automotive repair shop in Hamilton provides a clear breakdown of costs and keeps you informed throughout the repair journey.
Reviews and testimonials are the echoes of past experiences. They provide a peek into the kind of service you can expect, much like a trailer before the movie.
Nobody wants to be stuck in the waiting room. Timely service is a reflection of professionalism and respect for your schedule. It's about getting you back on the road with the Hamilton breeze in your hair, as swiftly as possible.
Flexible payment options are like a gentle breeze in the sometimes stormy sea of automotive repairs. It eases the process, making the repair journey less rocky.
Follow-Up and Maintenance
A good follow-up is like receiving a friendly text after a first date. It shows care and a genuine interest in your vehicle's well-being. It's not just about fixing the current hiccup but ensuring a smooth ride in the long run.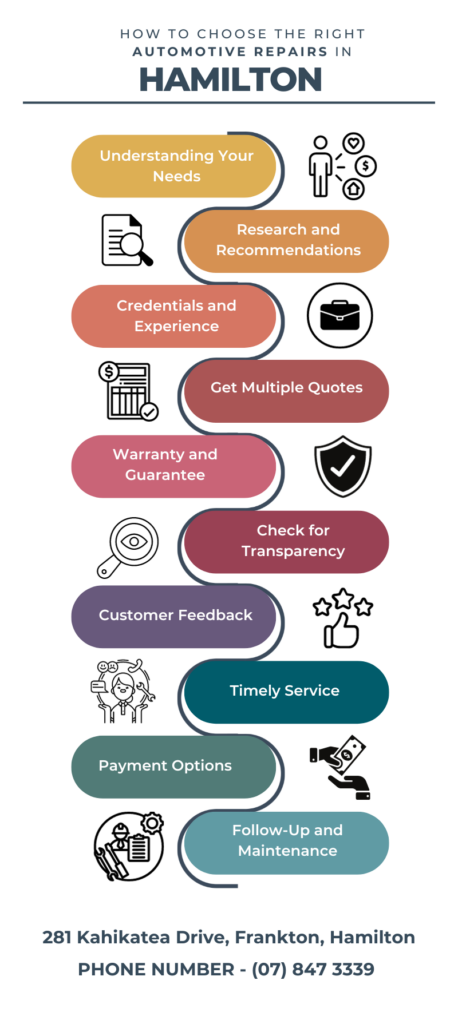 Finding a repair shop might be difficult, but by following these above steps, you can
ensure that you find a shop that fulfills your needs and offers high-quality repairs at a
reasonable price. Remember to look into your repair requirements, investigate repair
shops in your area, evaluate them, and select the one that best meets your requirements. Turbo & Diesel experts are well-versed in all forms of automobile repairs.
Speak with us right now about the maintenance and repair requirements for your car.
With each turn of the wrench, let the assurance of exceptional service be your melody as you cruise through the beautiful vistas of Hamilton.
Comments are closed